Give your social media livestreams the edge with a bespoke studio to provide the perfect setting for a high quality live video broadcast. Whether you're working with an influencer or an in-house spokesperson, a branded studio brings a more professional look to your social media livestreams and the good news is that a pop-up studio can be installed just about anywhere.
As well as setting the scene for a professional broadcast, a pop-up studio means an experienced production crew will be on hand to make sure the audio is right, the lighting is set to the correct levels and any technical glitches are well avoided. And if you're looking to deliver a mutli-camera broadcast over several different channels, a technical production crew is invaluable.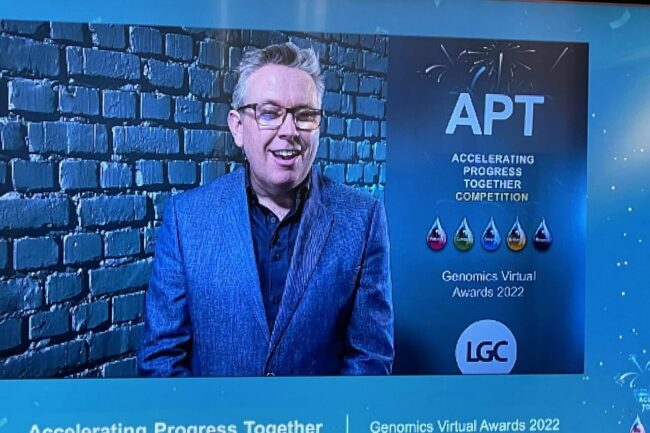 High quality live video content is essential for brands aiming to build trust and engagement with customers and it's no surprise that audiences tend to stay tuned for longer when the production values of a social media livestream are greater.
Whatever location you choose for your livestream, be it your company headquarters, a large events space or even a field in the middle of nowhere, a pop-up studio will enhance the overall audience experience.
In addition, having an experienced technical production crew to manage the entire delivery of an important livestream, takes away the worry of any unexpected technical hiccups, as you prepare to go live to thousands or millions of viewers around the globe. A production crew can also help to manage and respond to live interactions with the audience during your livestream to make sure everything runs smoothly.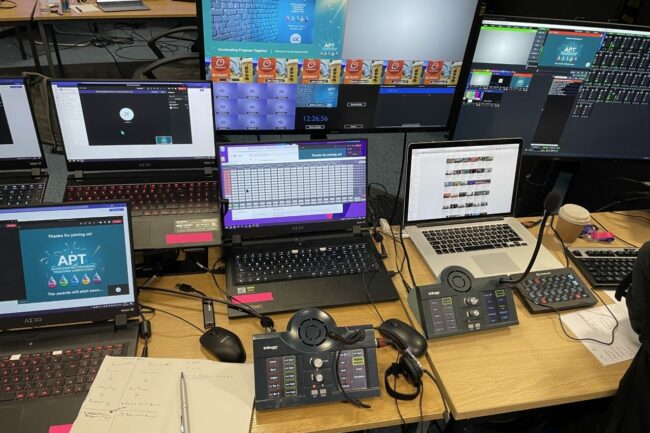 A bespoke studio can be designed to reflect your brand values, helping to set the right tone for a professional social media livestream. Set designs can include anything from wild and wonderful props to greenscreen backgrounds or a relaxed TV chat show style build to accommodate multiple speakers. The options really are endless.
Finally, as event organisers continue to take a hybrid approach, a pop-up studio is perfect for livestreaming content from any trade show, conference or event directly to a remote audience.
A trusted technical delivery partner like Virtuopo can help to raise the production values of your next social media livestream with a pop-up studio, which our team of experts are able to install at virtually any location. Find out more about using a pop-up studio by contacting Chris at Virtuopo on 0151 662 0275 or email chris@virtuopo.com.